News
Hasids will arrive at the Rzeszow-Jasionka Airport and it will precede the inauguration of Rzeszow-Tel Aviv connection.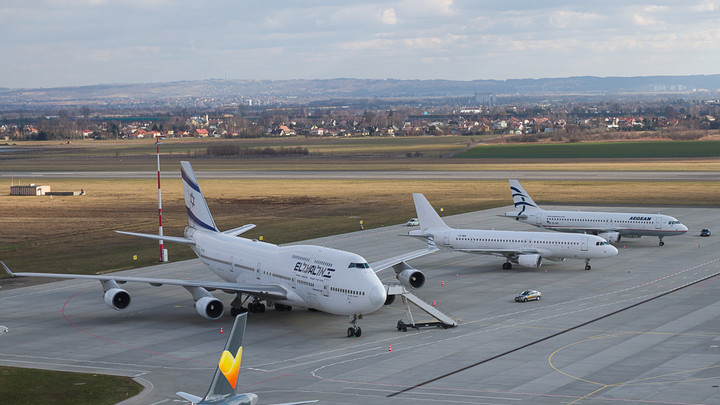 The airport is ready for serving pilgrims from Israel which, according to the Hasidic tradition, visit the grave of zaddik Elimelech Weissblum in Lezajsk every year. On 7 and 8 March, approximately 20 charter planes are planned to arrive and bring over 2.5 thousand passengers.
- We face a big challenge every year, which is several dozen of additional air operations performed in short intervals. This is a test for our organizational skills and the effectiveness of the safety procedures - says Michał Tabisz, President of the Rzeszow-Jasionka Airport. - The experience gained over the years pays off, that is why we are able to provide efficient service to both, pilgrims from Israel, and travelers using regular connections offered by our airport. Despite this, I encourage people who are planning to have a flight from our airport these days, to reserve a bit more time, as we expect more passengers than usual at the terminal.

The demand for flights from Tel Aviv to the capital of Podkarpacie, as well as the growing interest of the inhabitants of the region in the tourist offer of Israel, have caused that on March 11 this year a regular direct flight operated by LOT Polish Airlines will be launched. The Boeing 737-800 aircraft will land at Jasionka on Sunday before midnight and on Monday, just after 6 AM, it will take over 170 passengers to Tel Aviv, going on an inaugural flight, which will last about 3.5 hours. Rzeszow is the sixth city in Poland, from which it will be possible to fly directly to the capital of Israel on board of LOT Polish Airlines aircraft. The cheapest tickets for a round-trip flight cost less than PLN 350.

- The launch of the Rzeszow-Tel Aviv route is an important event for the airport, but above it all, it is opening up new opportunities to build good Polish-Jewish relations at the regional level. Her ein Podkarpacie, we have particularly strong historical and cultural ties that are worth cultivating - says Władysław Ortyl, The Marshal of the Podkarpackie Voivodeship. - I hope that a direct connection with the capital of Israel will help to encourage the inhabitants of this country to visit the the Ulma Family Museum of Poles saving Jews in World War II and it will help to discover the truth about the history of the Righteous. It is very important, especially now – emphasizes Władysław Ortyl.