News
Daily flights from Rzeszow to Munich!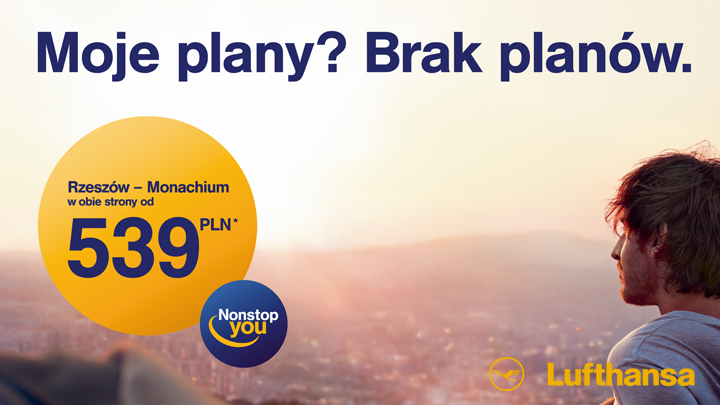 Lufthansa will be offering seven weekly flights on its new Rzeszów-Munich route as of 28 March 2016. The new route will replace foregoing flights from the capital of the Podkarpacie region to Frankfurt.
Lufthansa will introduce a new non-stop service between Rzeszów and Munich, the second largest airport of Germany and Lufthansa's Five Star hub in the South. The new route will commence on 28 March 2016 together with Lufthansa's summer schedule. The seven-times-weekly service will be operated with a Canadair Regional Jet CRJ900 which can carry up to 78 passengers onboard. LH 1618 will leave Lufthansa's hub around 10.45 CET and reach Rzeszów after a flight time of 1 hour and 35 minutes at 12.20 CET. The return flight, LH 1619, will take off from Rzeszów on 12.55 CET and land in Munich on 14.30 CET.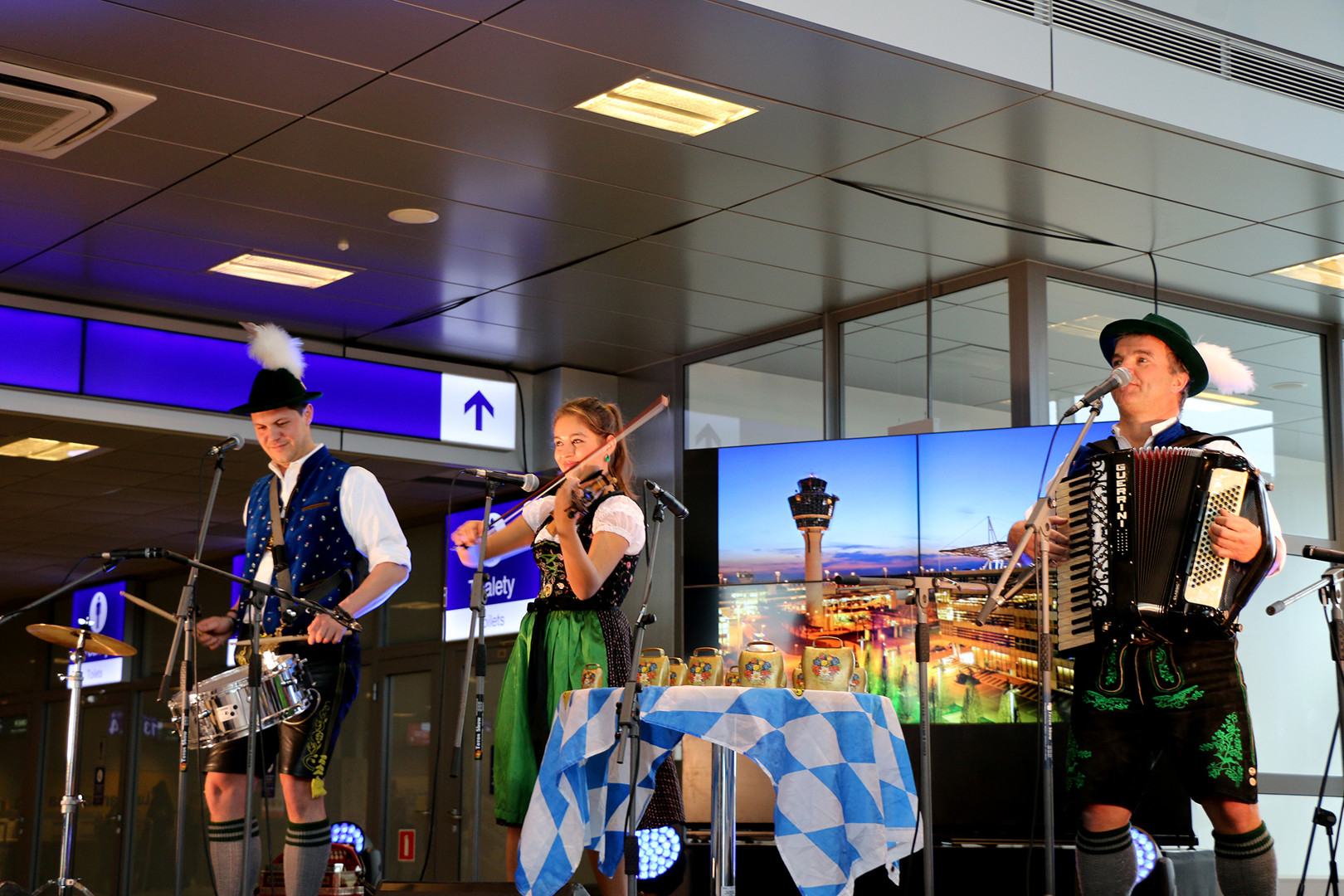 "I am confident that passengers traveling from Rzeszów will enjoy the new route as much as flights to Frankfurt especially as Munich Airport is connecting our Polish passengers to a large number of destinations to more than 90 European countries and nearly 20 destinations in North America and Asia. Lufthansa, together with its group airlines, serves 130 destinations worldwide from Munich." – says Frank Wagner, Country Manager Lufthansa Poland. "The city of Munich is also the economic center of Southern Germany and holds the headquarters of many large international companies, making the new Lufthansa connection between Rzeszów and Munich the perfect choice for regional Polish businessmen." – he adds.

"The perspective of cooperation with Lufthansa is exciting for every regional airport, hence we are very happy to be able to launch an everyday connection from Rzeszów to Munich. As the airport we are a part of the Aviation Valley in Podkarpacie region and many aviation companies in our region have important business partners in Bavaria which can now be reached even quicker. Furthermore it is without a doubt that Munich gives our passengers convenient transfer possibilities, both, on European and intercontinental routes." – says Stanisław Nowak, the CEO of "Rzeszów-Jasionka" Airport.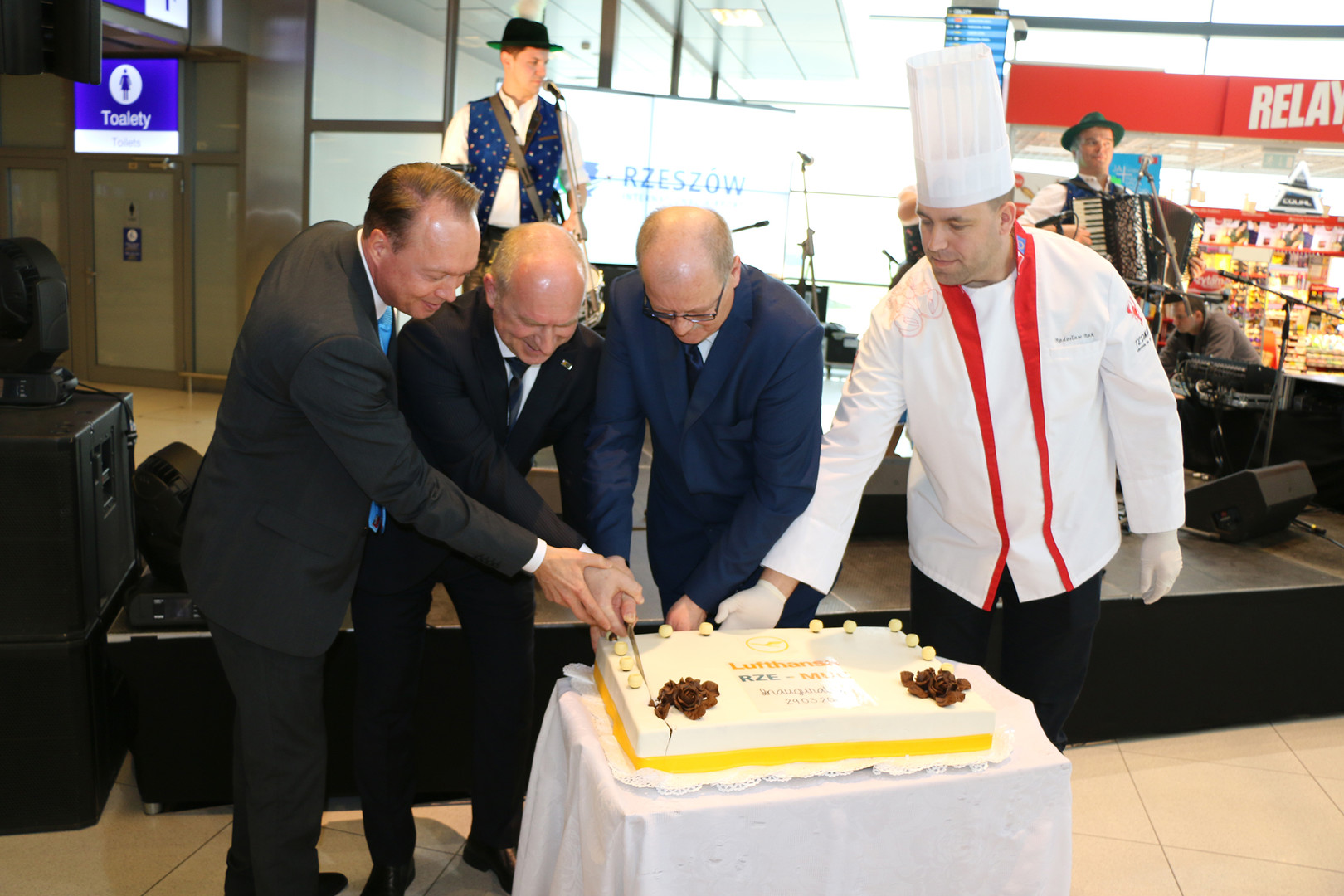 Munich Airport is situated approximately 35 kilometres north-east of Munich, the capital of the State of Bavaria. In Terminal 2, constructed exclusively for Lufthansa, the airline and all its Star Alliance partners are together under one roof. The prestigious "World Airport Awards", awarded by the renowned Skytrax Institute, repeatedly certified Terminal 2 a spot as the fifth best terminal in the world. The terminal received the highest scores for its travel experience and comfort. Excellent ratings for its leisure facilities also secure the terminal a third place in this category after Singapore and Seoul. Customers praise the quiet zones as well as the entertainment program. Terminal 2 is furthermore particularly popular as transfer terminal, where it lies amongst the eight best terminals in the world. Through its special structural conception tailored to the needs of hub traffic, passengers are able to change from one flight to another within a minimum connecting time of just 30 minutes. Additionally to a place under the fifth best terminals in the world, Bavaria's gateway to the world is the first European airport to have been awarded the distinction of being a 'Five Star Airport' by the Skytrax Institute.

In 2014 Lufthansa received the best punctuality results in its history in Munich. According to the AEA punctuality development (Association of European Airlines), nearly 89 per cent of all flights leaving the southern hub took off at the latest 15 minutes after the planned departure time. With this result "MUC" receives the third place amongst European airports. Furthermore, the reliability of transfer connections and the luggage services have developed positively. Hence approximately 99 per cent of connecting passengers reach their next flight on time in Munich. Punctuality and reliability are two of the most important characteristics, which passengers expect from Lufthansa as an international network carrier.

A wide range of new and attractive services and amenities will await passengers in Munich Airport's new Satellite Terminal, which is due to open in April 2016. With the new Satellite Terminal the size of Lufthansa's lounge facilities in Munich, places when passengers can relax, freshen up and feel at home, will be doubled.