VIP Lounge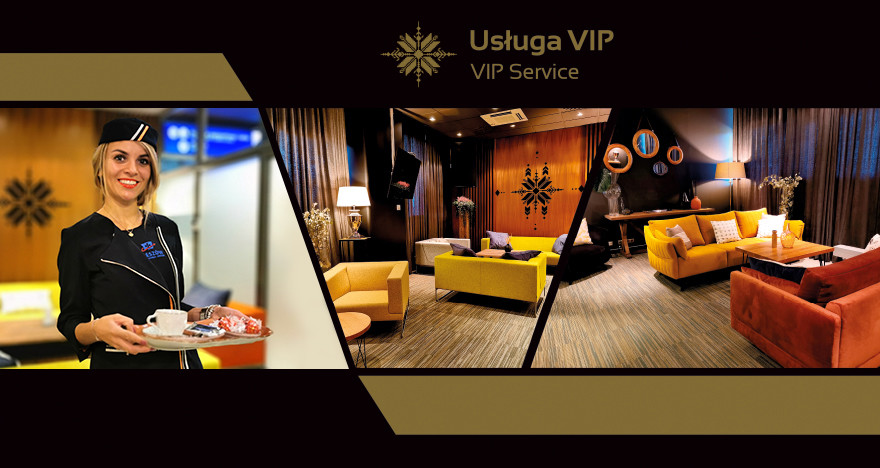 The VIP Lounge is designed to host special guests. The service is provided for passengers traveling on domestic and foreign flights, following prepaid booking (minimum of 24 hours in advance).
The VIP Lounge offer:
Hot and cold beverages
Snacks and sweets
Place to work and relax
Unlimited, free wi-fi
Press
TV
Current information about arrivals and departures
Location:
The VIP Lounge is located in the eastern part of the passenger terminal

We accept payment debit and credit cards.
Contact:
phone: +48 17 7178 760
e-mail: vip@rzeszowairport.pl
> REGULATIONS OF RENDERING SERVICES AT THE VIP LOUNGE
> VIP SERVICE RESERVATION FORM