News
ATTENTION RYANAIR AND WIZZ AIR PASSENGERS! Please collect your CONTROL CARD from the check-in counter, before going to the gate area.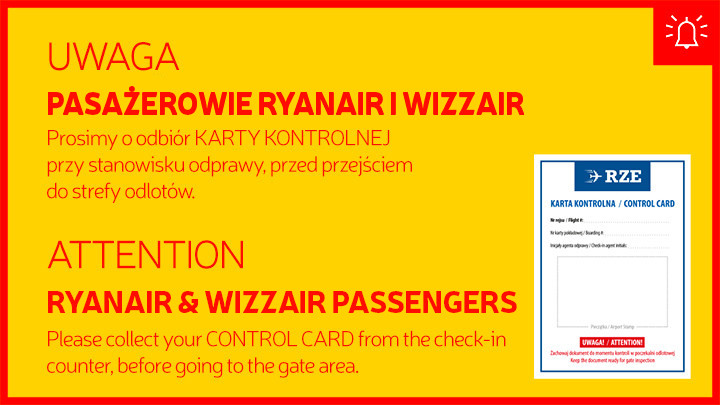 We kindly remind you that due to the unstable epidemic situation, all passengers are obliged to check the documents and procedures required to cross the border of the country they intend to go to.
Please arrive at the airport early enough and go to the check-in counter first.