News
Historic record at Jasionka airport
Almost 97,000 passengers used the services of the Rzeszów-Jasionka Airport in July, 14% more than in August 2019, which was the best month so far in the history of the airport near Rzeszów. This increase in the number of travellers can be attributed not only the exceptionally rich network of holiday routes, but also to additional flight operations related to support for Ukraine.
- I'm glad that the effort we have put into preparing for the summer season is already yielding the expected results. The level of one hundred thousand passengers per month is already at hand - says Adam Hamryszczak, CEO of Rzeszów-Jasionka Airport. - Great credit is due to the airport's employees, who are doing a great job in the most demanding period of the year, which is the summer holidays. We make every effort to ensure that travellers going on holiday from our airport spend their time in the most comfortable conditions.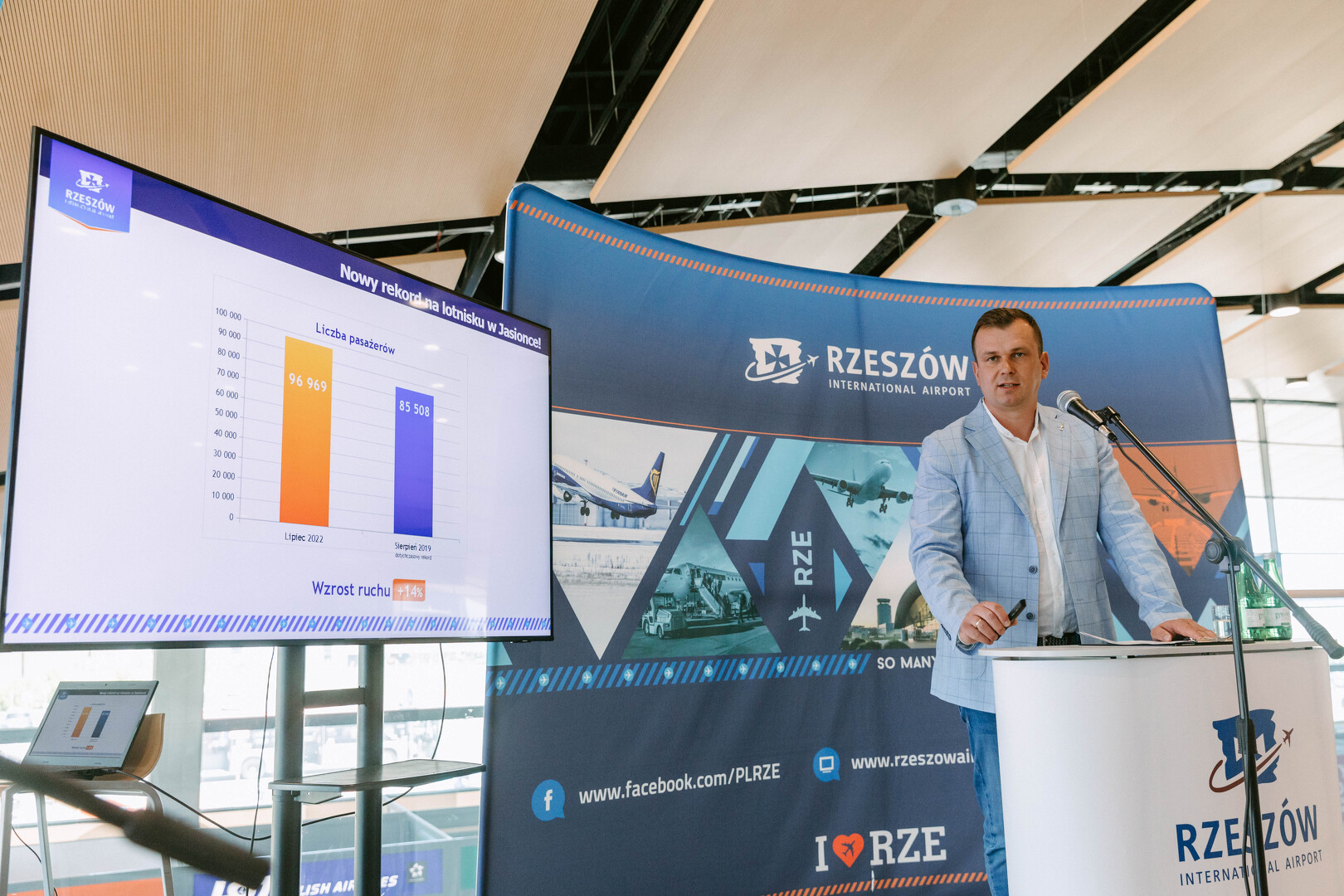 The record results were presented by Adam Hamryszczak, who praised his employees.
Holiday charter flights carried a quarter of the total number of passengers served in Jasionka in July. Low-cost carriers such as Ryanair and Wizzair have the largest share in the record result (almost 45% in total). Nevertheless, it is worth noting the nearly 24,000 travellers who benefited from PLL LOT's extensive offer (7 domestic and international destinations), equalling the previous record for 2019.
The most popular destinations among passengers departing from the Jasionka airport in July went were Warsaw (18 thousand travellers) and London (17 thousand). Among sunny destinations, Turkey's Antalya led the way, with almost 11 thousand passengers taking this route last month.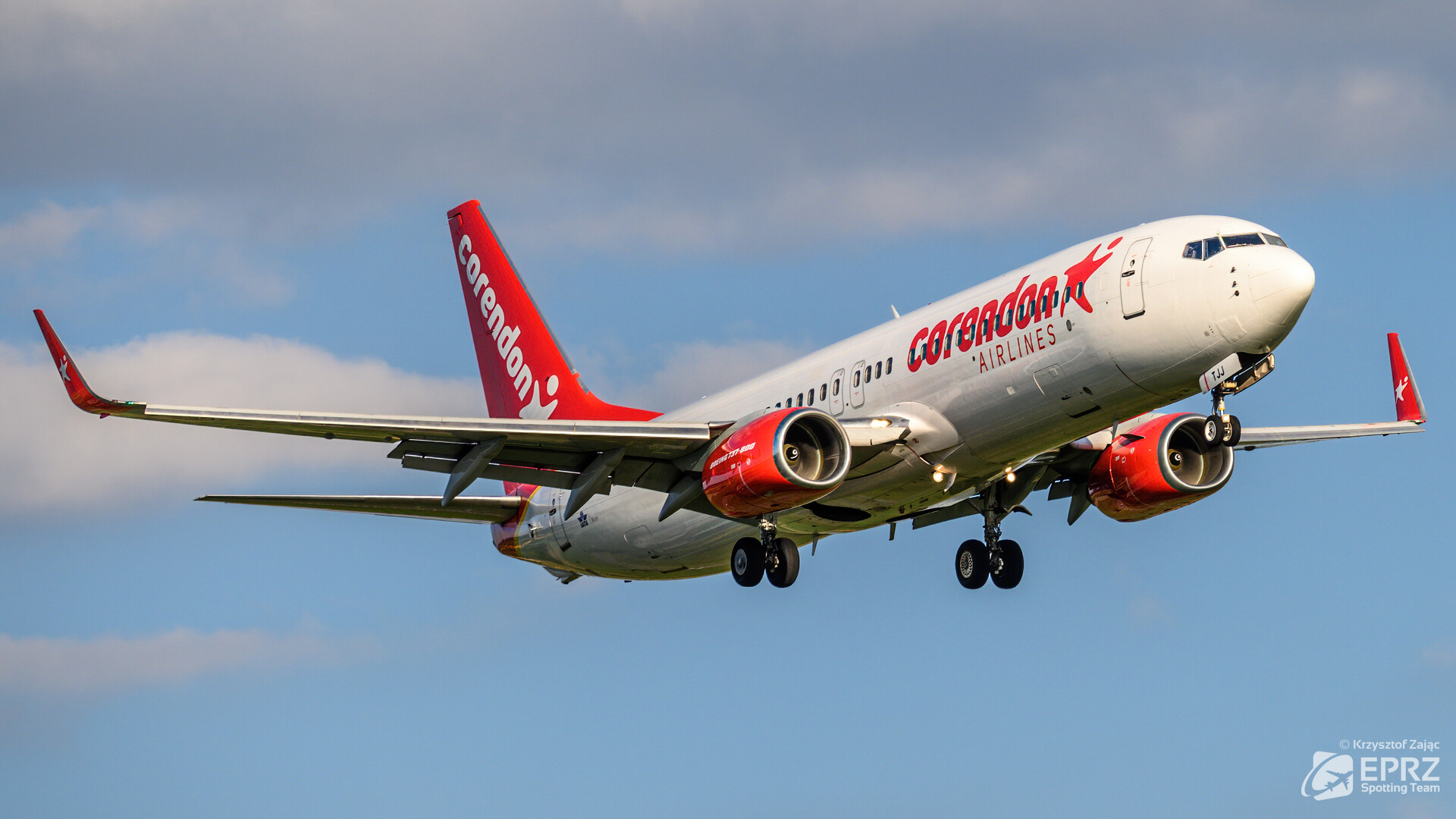 Corendon Airlines is serving one of several Wednesday rotations to Antalya. The Turkish destination is the most popular among the charter flights from the airport near Rzeszów.
During the 2022 summer holiday season, the airport operates 23 destinations to 12 countries, with more than 80 rotations per week.
More detailed statistics can be traced HERE.