News
Ryanair's Boeing 737s will fly from Jasionka to Zadar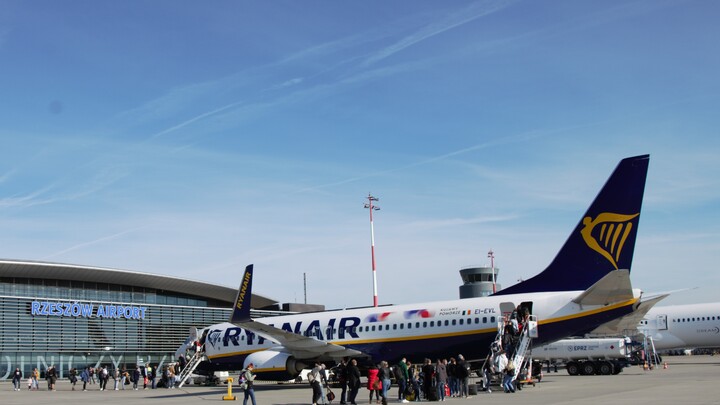 The route network of Rzeszów-Jasionka Airport gains another seasonal route. From June 2023, Ryanair airlines will launch flights to Zadar. This Croatian resort has been enjoying unflagging popularity among passengers of the Subcarpathian airport for several years.
- The new route offered by Ryanair is the result of intensive discussions we have had with carriers over the past months. Croatia is one of the most anticipated and popular destinations among our passengers, which is why we have made all efforts to expand our flight offer to the Adriatic. I'm happy about this route, all the more so because the Subcarpathian region is linked with the Zadar region by a long-standing, good cooperation - says Adam Hamryszczak, CEO of Rzeszów-Jasionka Airport.
It is worth noting that both the frequency of flights and the number of seats offered on the route from Rzeszów to Zadar will increase. For the past three years, the route has been operated by PLL LOT with Bombardier Q400 aircraft, which take no more than 80 passengers on board once a week. Next year, flights to the Adriatic will operate twice a week - on Tuesdays and Fridays, on Boeing 737s, with a capacity of around 190 passengers.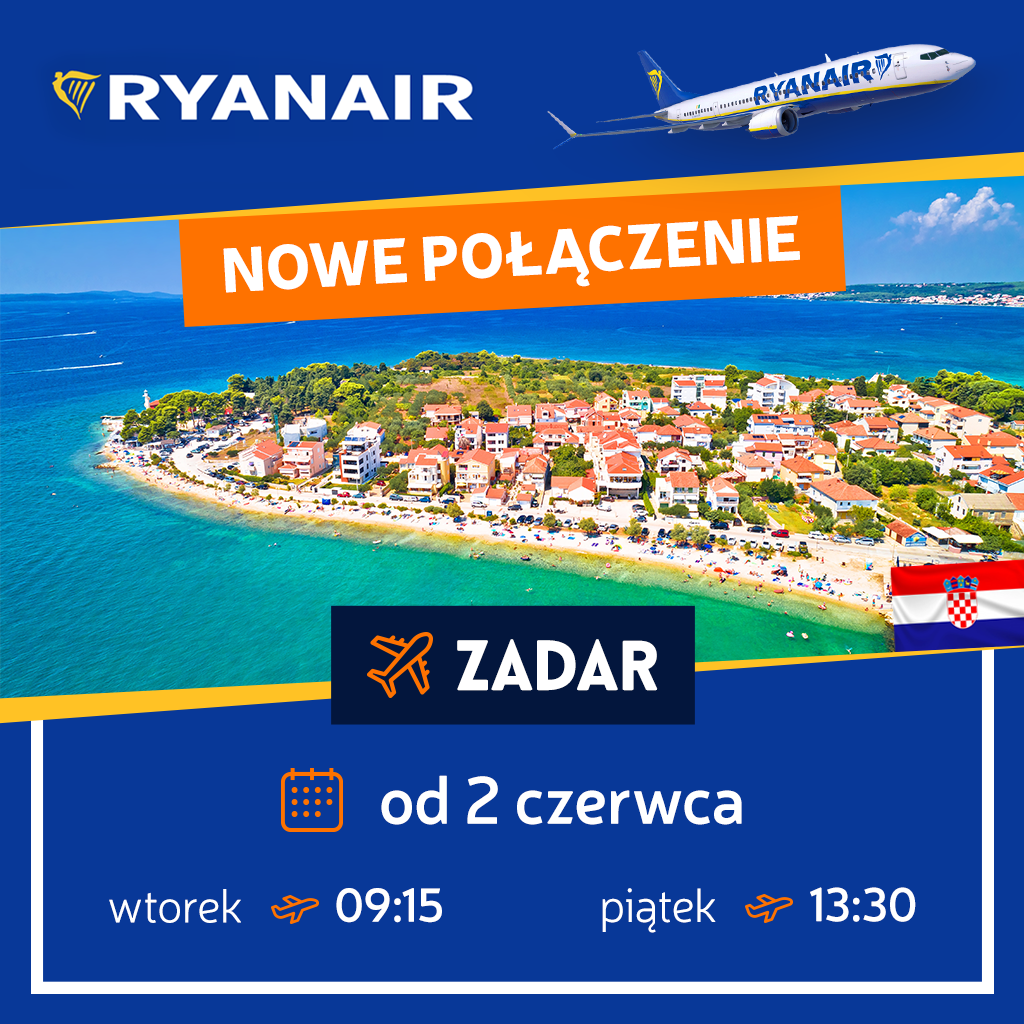 Croatia is a very popular destination among travellers from south-eastern Poland. In past years, the Jasionka Airport also offered flights to Split and Rijeka, but Zadar was the most popular destination. It is a city with plenty of monuments, attractions and unique sites, situated close to sunny beaches. According to Byzantine emperor and travel writer Constantine VII Porphyrogenitus, it is a city older than Rome. In 2016, Zadar won the best European city award, beating Athens, Paris, Brussels, Milan, Vienna or Madrid.
The seasonal routes complement Ryanair's year-round offer, which currently operates from Rzeszów on six routes: to London Stansted (daily), Dublin (three times a week) and London Luton, Manchester, Bristol and East Midlands (twice a week each).