News
Lufthansa returns to Jasionka! It will again connect Rzeszów with Munich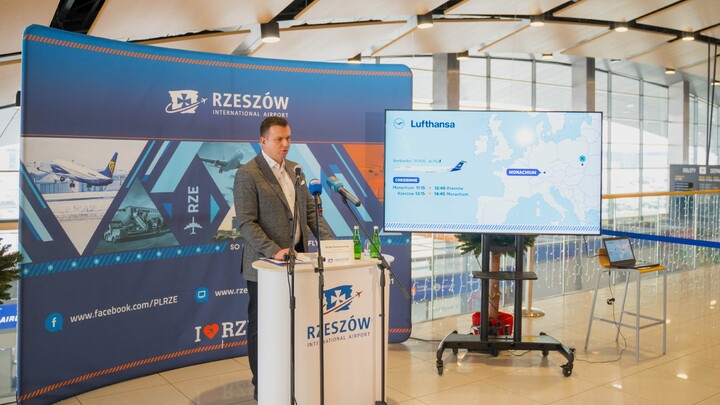 From April 2023, Lufthansa planes will again start flying to and from Rzeszów. Europe's leading airline is once again offering flights to Munich in its sales systems.
- We're constantly working on developing the network of connections from our airport not only for holiday passengers, but also for business passengers. Being connected to a major European hub once again has great significance for the development of our airport. This is excellent news for travellers from the Subcarpathian region and neighbouring voivodeships, which have been previously using the airline's services on a regular basis - says Adam Hamryszczak, CEO of Rzeszów-Jasionka Airport.
Lufthansa is Germany's national carrier, the first in Europe and fourth globally in terms of customers served. It is also one of the founders of the Star Alliance, an airline alliance. From the airport in the Bavarian capital, 67 airlines fly to all continents.
- I'm very glad that Lufthansa will be once again able to offer flights between Rzeszow and Munich. With the post-pandemic rebound in demand, we see great potential for re-launching our route. It will complement our overall route network in Poland next year with seven destinations - emphasises René Koinzack, Lufthansa Group CEO for Poland and the Czech Republic.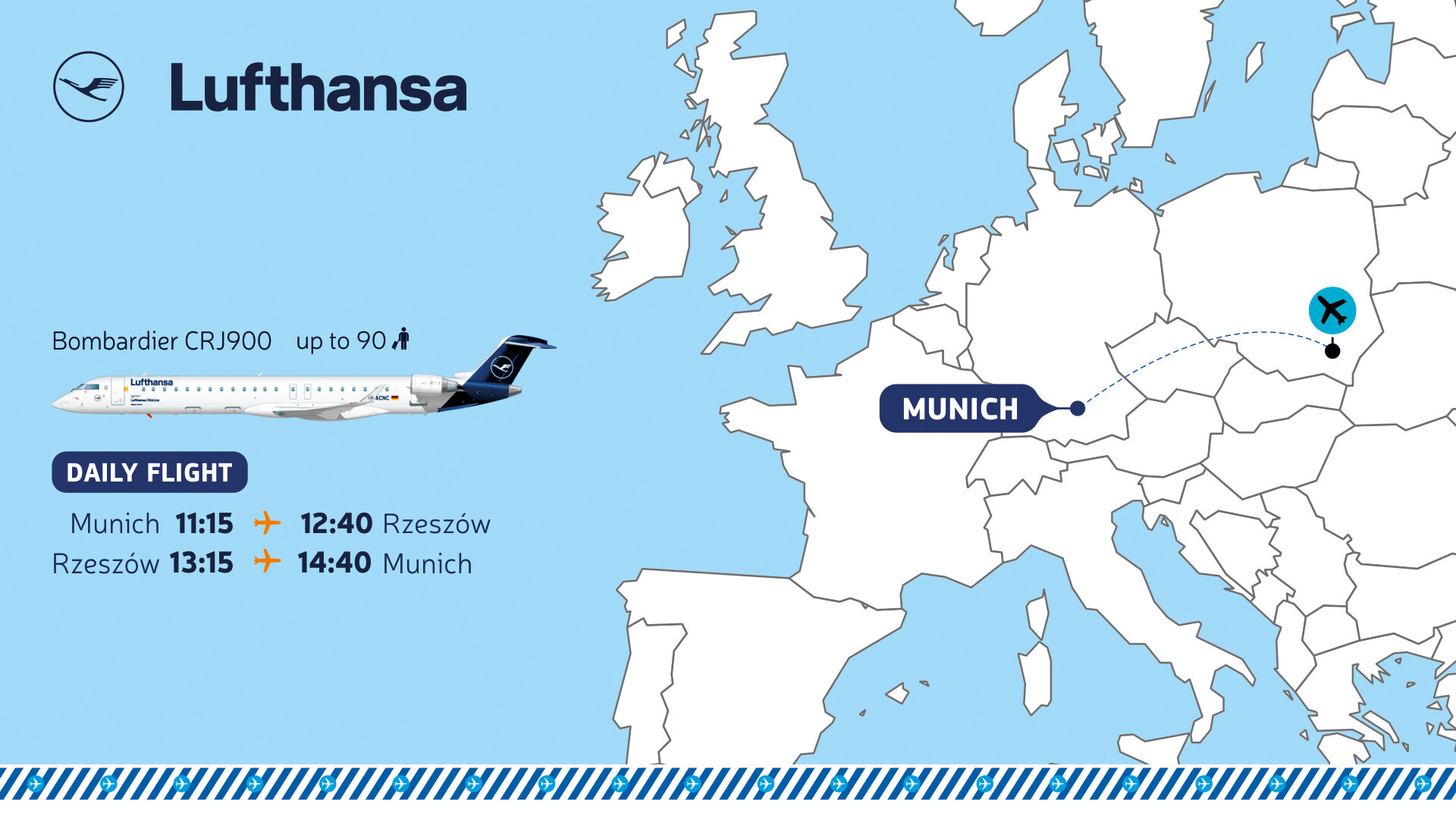 The connections will be operated on Bombardier CRJ-900s, taking up to 90 passengers on board. The aircraft will fly daily, starting from 23 April 2023. The Lufthansa aircraft is scheduled to take off from Munich at 11.15am, landing in Jasionka at 12.40pm, while departing from Rzeszów at 1.15pm and arriving at the Franz Josef Strauss Airport at 2.40pm.
- Lufthansa is a very serious and prestigious partner for us. Direct flights to Munich are important for the Subcarpathian region, mainly from an economic point of view. I think it will be a popular route for entrepreneurs from our Science and Technology Park - says Władysław Ortyl, Marshall of the Subcarpathian Voivodeship.
Tickets for the route returning to Rzeszów are already available for sale on the carrier's website and from agents.
- By using Lufthansa's global route network, entrepreneurs from the region will be able to reach their business partners in many countries quickly and conveniently, with just one change in Munich. As for potential investors, a direct international connection to Rzeszów operated by a world-renowned airline may be an additional incentive to locate their investments in the Aviation Valley - Andrzej Rybka, Director of the Association of Aviation Entrepreneurs Group "Aviation Valley" enthuses at this news.
Lufthansa planes have already been flying from Jasionka since 2009, to Munich and Frankfurt, with the last flights in January this year.