News
Adam Hamryszczak among the winners of the Subcarpathian Economic Award competition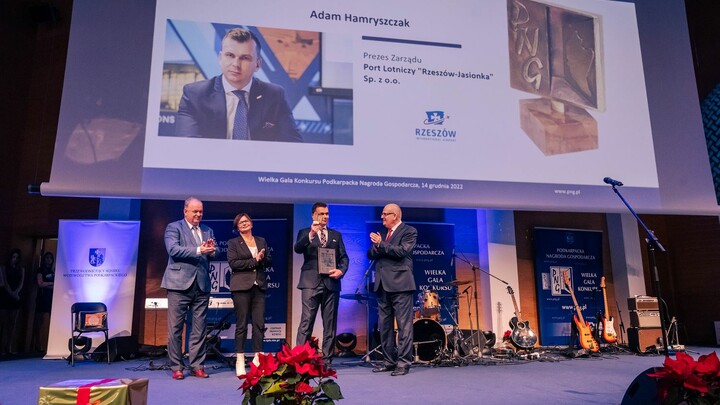 Adam Hamryszczak, CEO of Rzeszów-Jasionka Airport, has received a Subcarpathian Economic Award 2022 in the "Manager" category. He dedicated the award received during a gala at the G2A Arena to all employees of the airport.
- Giving an award to a manager means first and foremost appreciating the work of the entire team of employees. At the Rzeszów-Jasionka airport, I have the pleasure of working with a great team of committed professionals who are able to cope with enormous challenges. In my opinion, this is our real competitive advantage - stresses Adam Hamryszczak.
The Subcarpathian Economic Awards were granted for the 21st time. The winners were selected by the jury of the competition, which is organised by the Business Promotion Centre in cooperation with the Subcarpathian Voivode and Subcarpathian Voivodship Marshall.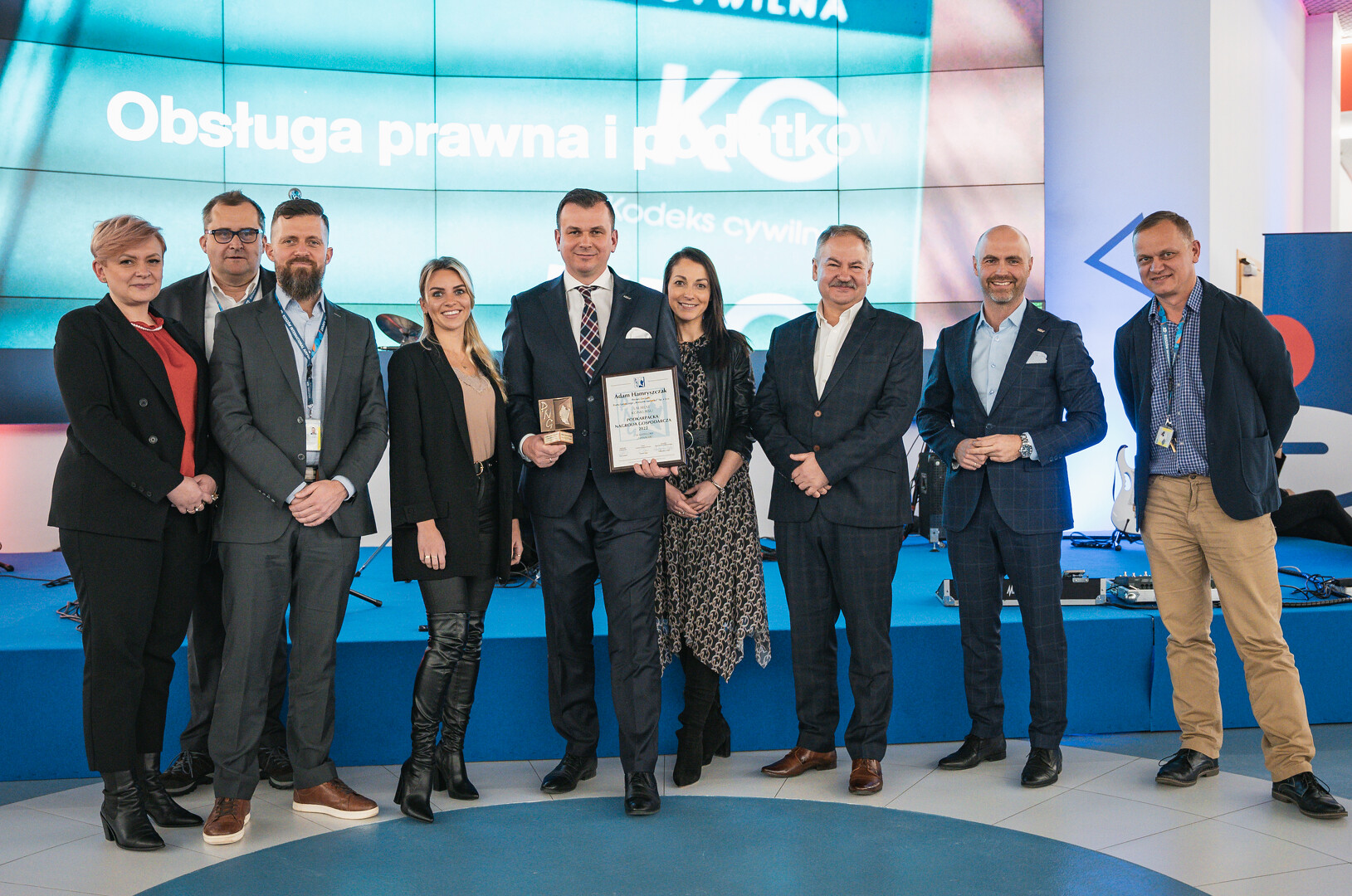 Earlier this year, the CEO of the Jasionka airport won Wprost's Eagles award in the Regional Personality category, while the airport itself was recognised by the international industry organisation CAPA - Centre for Aviation and was awarded the Small Airport of the Year 2022 title for the first time in its history.
- I'm pleased that the new business model we have recently introduced in the company is gradually bringing the expected results. This year, we're breaking the glass ceiling in cargo aircraft handling but we're also in the vanguard of regional airports, which are rebuilding passenger traffic fastest after the pandemic. I hope that this good streak will continue in the years to come - adds Adam Hamryszczak.