News
In the summer we will fly with LOT from Rzeszów to Gdańsk again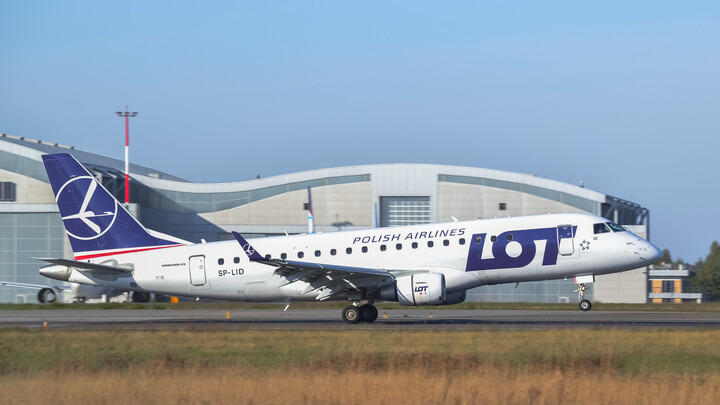 From 2 June to 5 September 2023, the LOT Polish Airlines' aircraft will again take passengers from Podkarpacie to the Polish sea. Flights on the Rzeszów - Gdańsk route will be offered twice a week.
- For the fourth consecutive year, we offer this popular connection to passengers from our region and the inhabitants of Pomerania. It is a perfect offer both for people who appreciate recreation at the Baltic Sea and those who look for relaxation in the Bieszczady Mountains or Lower Beskids or Roztocze. The days and times of the operation not only encourage travellers to choose longer holidays, but they also allow spontaneous weekend relaxation, particularly popular with the younger generation of travellers' - says Adam Hamryszczak, President of the Management Board of the Rzeszów-Jasionka Airport.
- For our airport, Gdańsk supplements the holiday offer, which already includes charter flights to Turkey, Greece, Bulgaria and Albania or regular flights to Croatia. Throughout the summer season we will also offer direct flights to the United States - adds Adam Hamryszczak.
Embraer 175, taking on board 82 passengers, will fly from Gdańsk on Mondays and Fridays at 21.20 and land at the Rzeszów-Jasionka Airport at 22.35. The airplanes will stay in Jasionka over night, and they will fly back to Gdańsk on Tuesdays and Saturdays at 6.55, while the landing in the capital of the Pomeranian Voivodeship is scheduled for 8.10.
Compared to previous seasons, the comfort of flights from Podkarpacie to the Baltic Sea will significantly increase. Old Bombardier Q400, turboprop aircraft, will be replaced by – quieter and more spacious – Embraer 175, whose number in the national carrier's fleet is now 15. In the case of bigger demand, the airline will use larger airplanes.
The sale of tickets has already started, prices vary from PLN 149 for one-way ticket and from PLN 249 for return ticket.
- The connections of the Tricity with the capital of Podkarpacie is good news for national tourism. I am pleased that due to these types of flights we can promote and encourage travellers to discover not only foreign but also Polish attractive places. I believe that this will be the choice of many enthusiasts of city breaks, looking for the opportunity to break away from everyday life and find a little bit of relaxation in the new environment - smiles Krzysztof Moczulski, spokesman of PLL LOT.