News
With Wizz Air we will fly from the Rzeszów-Jasionka Airport to Rome
As of 7 June, Wizz Air will offer flights from the Rzeszów-Jasionka Airport to Rome. Year-round flights will be serviced twice a week, ticket prices start from PLN 99.
- We have promised to launch the route to Italy and today I am pleased to announce that a new route from the capital of Podkarpacie to Rome will be operated by Wizz Air. This means the continuation of our good cooperation with the Hungarian carrier. These will be round-year flights, with a convenient schedule for passengers going for holidays and short trips - says Adam Hamryszczak, President of the Management Board of the Rzeszów-Jasionka Airport.
The pink and purple planes will fly between the Rzeszów-Jasionka and Rome-Fiumicino Airports on Wednesdays and Sundays. Fiumicino is the main and largest Italian airport, located approximately 35 kilometres from the historic city centre. It is easily accessible via the A91 motorway and by buses and the Leonardo Express train, which runs twice per hour from the airport platform.
The Airbus A321neo will fly from Jasionka to the capital of Italy. This narrow-body, fuel-efficient aircraft is characterised by a significant reduction in noise and CO2 emission, and takes on board 239 passengers.
- The connection announced today will provide even more possibilities for safe travel from Poland, with a total of 179 routes to choose from. The most environmentally friendly A321neo aircraft will serve this route, ensuring that the Wizz Air's expansion in Poland will provide as low fares as possible, but also more sustainable travel opportunities - adds Tamara Nikiforova, Corporate Communications Manager at Wizz Air.
Tickets, whose prices start from PLN 99, are already available on wizzair.com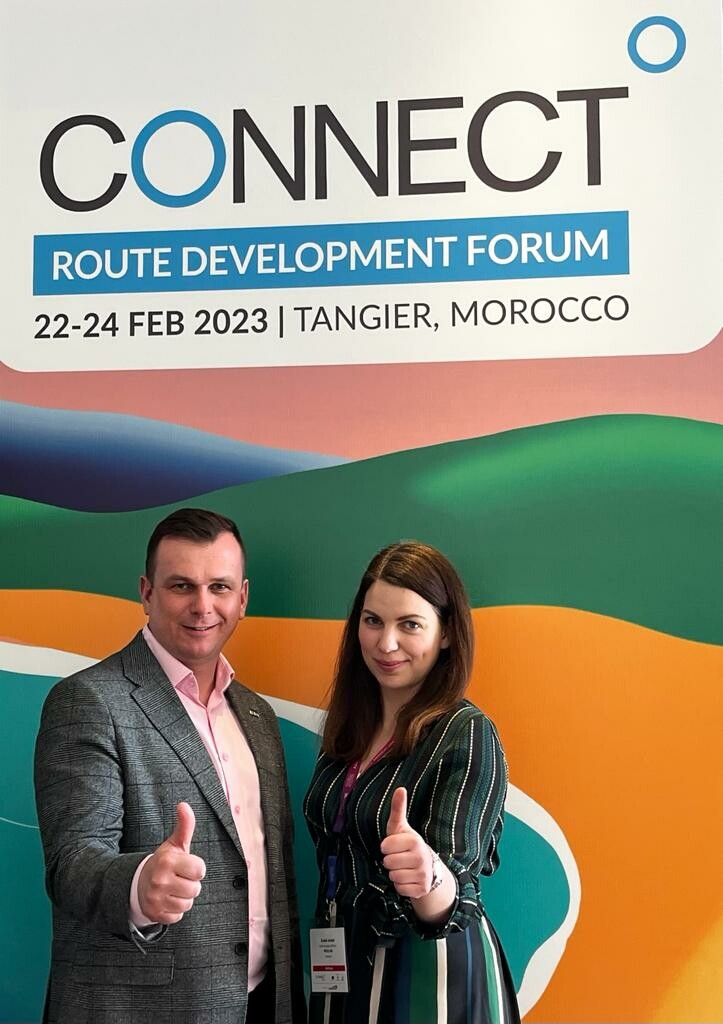 The discussions about a new summer destination have been finalised by representatives of the Rzeszów-Jasionka Airport and Wizz Air in Tangier, Morocco, where they participate in the Connect Route Development Forum. In the photo: Evelin Jackel, acting network officer from Wizz Air and Adam Hamryszczak, President of the Airport in Jasionka. foto: press materials