News
Smart shopping at the airport – means something different to everyone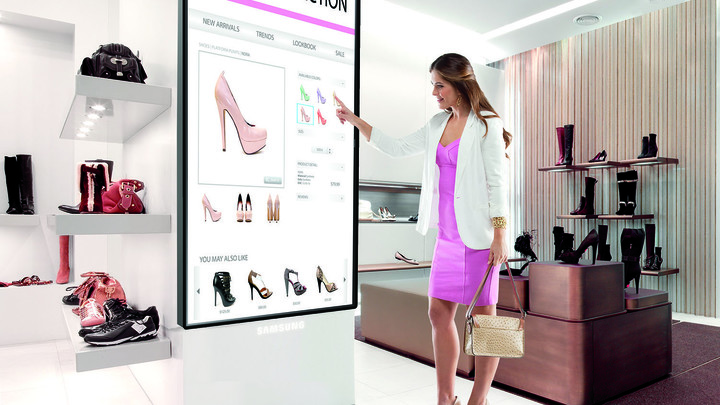 On March 15 this year in G2A Arena in Jasionka near Rzeszow, the Fly & More Congress will be held, which is dedicated to airports and entrepreneurs cooperating with them. The technology partner of the event is Samsung. For the first time in Poland Samsung will present an innovative solution allowing airports and cooperating companies to increase revenues from commercial activities.
The pilot project, implemented jointly with Baltona Group and the Rzeszow-Jasionka Airport, uses unique analytical tools and digital advertising media, which is offered by SAMSUNG. Thanks to them, the offer of duty free shops belonging to BALTONA at the Rzeszow-Jasionka Airport will be even more attractive to the expectations of future customers.

- Every day, passengers using airports all around the world, generate countless anonymous, but very useful data. Their effective use in marketing activities allows us to increase sales in commercial outlets located at airports - says Andrzej Czechowski, Chief Data Officer, Head of Business Intelligence at Samsung Poland - Together with our partners, we test the effectiveness of so-called intelligent advertising content, using proprietary analytical tools and Digital Signage class monitors.
I believe that solutions developed by us will soon become the standard at the largest airports.

- Shopping at an airport is an inseparable part of the journey for many passengers. In turn, this revenue is an important element of our budget - emphasizes Michał Tabisz, President of the Rzeszow-Jasionka Airport. - I am glad that such recognized brands as Samsung and Baltona have decided to cooperate with the airport. Such projects show that Podkarpacie is one of the most innovative regions nowadays.

Fly & More Congress is an event addressed primarily to the representatives of the air transport industry and businesses related to it. Its ambition is to organize a discussion forum on topics important for regional airports which serve about 60 percent of passenger traffic in Poland. Honorary patronage of the event is taken by the Association of the Regional Airports, the Marshal of the Podkarpackie Voivodeship and the British Embassy in Warsaw.