News
Record opening of the year at the Rzeszow-Jasionka Airport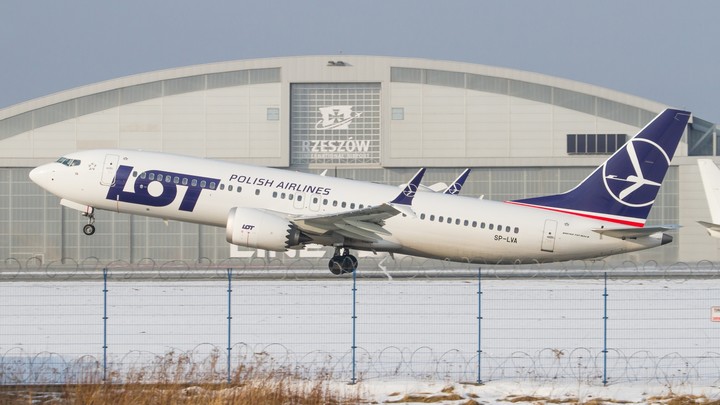 The number of over 150 thousand passengers served from 1 January to 31 March 2018 shows that it has been the best first quarter in the history of Rzeszow Jasionka Airport. An over 4 % increase as compared with the results for 2017 is primarily an effect of constantly growing popularity of flights with LOT Polish Airlines, including domestic flights as well as direct flights from Rzeszow to Tel Aviv operated since this March.
Also Hasidic pilgrims, who travel on charter flights every year to visit the tomb of Tzaddik Elimel, have also contributed to the results of Jasionka Airport. As compared with the data for 2017, in the first quarter of 2018, almost 20% more passengers travelled on board of LOT Polish Airlines (to and from Rzeszow), compared with data from 2017. This dynamics reflects the growing demand for tickets on Warsaw-Rzeszow route. It should be noted that from the end of March LOT has increased the number of flights offered from the capital to Rzeszow-Jasionka Airport to 34 per week, and on 30 April, it will launch a weekly, direct transatlantic connection from Rzeszow to Newark.
- Good cooperation with a national carrier brings not only record results, but also the possibility to use the modern LOT Polish Airlines fleet available for our passengers. Boeing 737 MAX has already landed twice at the airport, and Dreamliners will soon operate on regular flights to and from our airport - says Michał Tabisz, President of the Rzeszow-Jasionka Airport. - I am glad that other airlines operating from Jasionka also notice our potential and open new routes or increase the number of offered destinations. This makes the next months even more optimistic for us.
At the end of March this year, Ryanair has launched a holiday route from Rzeszow to the Bulgarian resort - Burgas, and in mid-May Ryanair is planning to open a seasonal route to Athens. Also Lufthansa will increase the number of flights on the Rzeszow-Munich route from 7 to 11 a week from the beginning of May. A holiday offer of flights from Rzeszow has also been extended by tour operators, which will translate to a significant increase in the number of charter flights from Jasionka to Greece, Bulgaria, Turkey and Albania.