News
Rzeszow–Newark. Inauguration of a new route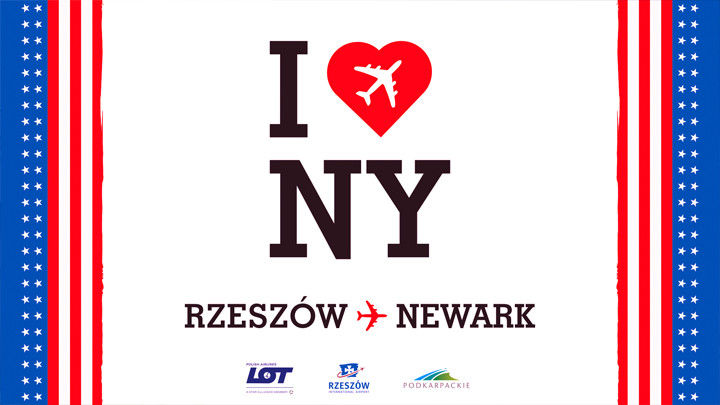 On 30 April, a direct route between Jasionka Airport in the capital of Subcarpathia, and Newark, the second most important airport in New York City after JFK, was launched.
The first LOT Dreamliner with passengers on board departed from Newark in New Jersey yesterday at 19:25 (local time) and landed at Jasionka Airport in Rzeszow today after 10:00. The return flight is scheduled to depart from Rzeszow at 14:10 and land at Newark Airport at 17:40 (time difference included). Thus, after 10 years, LOT restores a direct connection from Subcarpathia to one of the most important centres of Polish communities in the US.
Direct flights between Rzeszow and Newark will take place once a week – with Boeing 787 Dreamliner. The aircraft can take on board 252 passengers in three travel classes: 18 in business, 21 in economic premium, and 213 in economic. Flights from Newark are scheduled on Sunday, and from Rzeszow on Monday. The flight duration – depending on the direction – is from 8 hours 45 minutes to 9 hours 30 minutes. Flights are available all year round.
- 10 years after suspending direct flights between Rzeszow and New York City, the potential of the route has considerably increased. With a stopover, over 35 thousand people travel between these cities per year - says Adrian Kubicki, LOT's Corporate Communications Director. - Direct flights are a great opportunity not only for family trips. We have observed a yearly increase in the number of passengers travelling between Subcarpathia and the US in business, for example, thanks to industry development in the Aviation Valley - he adds.
Flights between Rzeszow and New York City will allow Poland's relations with the Polish community on the eastern coast of the US, who mostly come from the Subcarpathia region, to be improved.
- Direct flights between Rzeszow and New York City will make travelling from Jasionka Airport to the United States much easier for the passengers. Given the potential of the market and the attractiveness of LOT's offer, I'm sure that the number of passengers will increase. I expect a considerable increase in the number of business passengers, for whom a direct flight means considerable economy of time and greater comfort - says Michał Tabisz, President of the Rzeszow-Jasionka Airport.
Rzeszow–Newark is the second connection launched by LOT from Jasionka Airport this year. On 12 March, the Polish carrier launched direct flights from Rzeszow to Tel Aviv with Boeing 737-800 NG and B737 MAX 8. Flights from Ben Gurion Airport in Tel Aviv are scheduled on Sunday, and from Jasionka Airport to Israel on Monday. The flight duration is 3 hours 30 minutes.