News
More Lufthansa flights from Rzeszow to Munich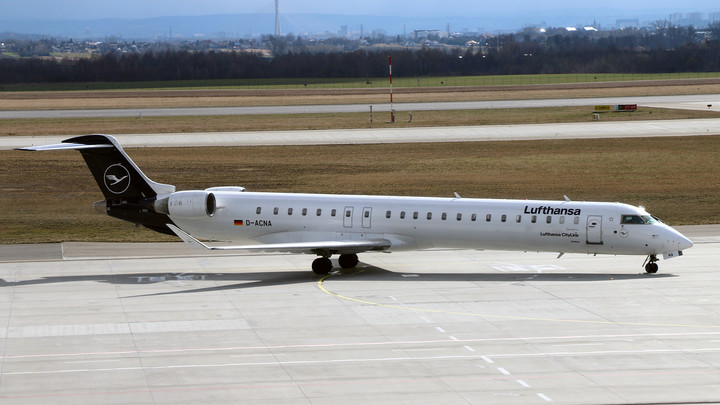 New connections will be a convenience for connecting passengers at the Munich hub. The number of flights from Rzeszow to Munich will increase to 14 per week. In the summer 2019 timetable Lufthansa will increase the number of flights on Rzeszow-Munich route. From 31st March, aircrafts from Podkarpacie to the Bavarian capital will depart at 06:15 A.M. and 1:20 P.M. every day. Passengers will also get a new opportunity to come to Rzeszow on a daily evening flight from Munich at 9:35 P.M.
Short information can be found below.

- LH1607 Rzeszow 6:15 A.M. - 7:40 A.M. Munich (daily)

- LH1618 Munich 11:20 A.M. - 12:45 noon Rzeszow (daily)

- LH1619 Rzeszow 1:20 P.M. - 2:25 P.M. Munich (daily)

- LH1606 Munich 9:35 P.M. - 11:00 P.M. Rzeszow (daily)

Canadair RJ 900 aircraft will operate on all flights on Rzeszow-Munich route. The risk of flight delays or cancellations due to weather conditions will be minimized by the fact that passengers flying to Munich in the morning will be served with the aircraft that operates on an evening flight to Rzeszow the previous day.

The new connections are intended to meet the growing needs of passengers. The morning flight from Rzeszow will improve the transfer at the Lufthansa hub in Munich. Passengers will be able to travel more comfortably to further cities in both Europe and around the world, such as Dusseldorf, Zurich, Turin, New York, Chicago and Hong Kong. The higher frequency of flights from Podkarpacie will facilitate a convenient journey to all 343 cities which are the elements of the international Lufthansa Group network.
"We are pleased with the development of cooperation with one of the largest airlines in the world. Additional flights and more convenient operating hours will certainly cause an increase in the number of served passengers, especially in the business segment. It is a response to the constantly growing demand of domestic entrepreneurs and foreign investors. We estimate that this year almost 60,000 passengers will benefit from direct flights from Rzeszow to Munich "- says Michal Tabisz, president of Rzeszow-Jasionka Airport.
"The increase in the frequency of flights between Rzeszow and Munich is a proof that the Lufthansa Group meets the expectations of passengers in all regions of Poland. We have been present on the Polish market for a long time and we have been operating at the airport in Rzeszow for 9 years. The new flights will make it easier for travelers from Podkarpacie to access the extensive network of connections that the Lufthansa Group offers from Munich Airport "says Frank Wagner, Country Manager of Lufthansa Group in Poland.
The availability of new connections will open the door for business passengers to travel and return to Rzeszow on the same day. In addition, the Partner Plus Benefit (PPB) loyalty program for enterprises of different types, allows to collect points for flights. They can be exchanged for airline tickets, upgrading travel class, vouchers for Internet access on board the aircraft and in-kind prizes. By May 31st (2019) passengers on flights from Rzeszow to Munich will be awarded a triple number of points. This means that during six trips during this period, the company will receive a ticket for the next connection for free.