News
New summer destinations from Rzeszow Airport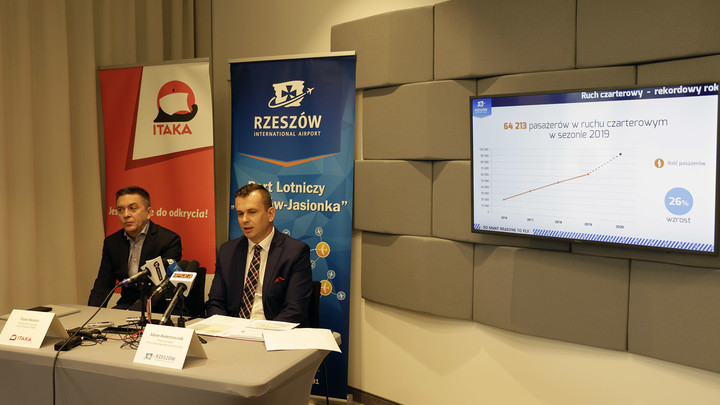 Starting from June next year, tourists will be able to fly from Rzeszow to Fuerteventura. This is the result of many years' cooperation between Rzeszow-Jasionka Airport and ITAKA travel agency. The largest Polish tour operator will also offer summer flights from Jasionka to Albanian Tirana.
Among new charter flights which were announced on November 14th this year. during a press conference at the Holiday Inn Express Rzeszów Airport hotel, there are also flights to the Monastery in Tunisia and Bulgarian Varna. In total, with ITAKA's new offer, the airport schedule for the 2020 summer season contains ten destinations in six countries. All of them are already available in reservation systems, at attractive prices.
- Another year in a row, our charter network is expanding with new, attractive destinations which are expected by travelers from Podkarpacie and neighboring regions - says Adam Hamryszczak, President of the Board at Rzeszow-Jasionka Airport. - The Canary Islands are the answer to the needs of more demanding tourists looking for a higher standard, while flights to Tunisia or Albany represent great value for money. Destinations such as Turkish Antalya, Sunny Beach in Bulgaria or the Greek islands - as in previous years - should attract thousands of travelers.
- Congratulations to the board of the airport in Jasionka for consistency in striving for Rzeszow Airport to become a leader in the holiday charter segment in this part of Poland. We want to be an important partner in achieving this goal - said Piotr Henicz, vice president of ITAKA travel agency. - New destinations prepared by us for 2020 and previously offered destinations departing from Rzeszow guarantee comfort and safety for the future travelers. We offer exceptionally attractive prices to those travelers who have already decided to travel with ITAKA today.
In 2019, Rzeszow-Jasionka Airport served over 64,000 passengers on charter flights which is over 25 percent more than last year. Due to new destionations, the dynamics of growth in 2020 may reach even 40 percent.