News
Success of Rzeszow Airport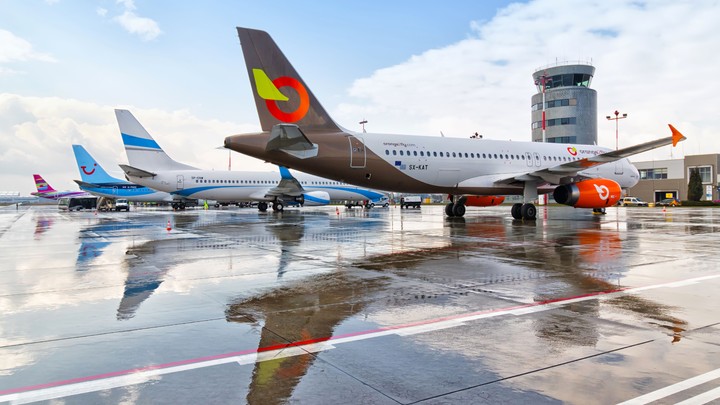 Last year, 772 thousand passengers were handled at Rzeszow-Jasionka Airport. The Podkarpackie airport repeated the record result achieved in 2018. This was mainly due to the dynamic development of flights to hub aiports and the extension of the offer of holiday charter flights.
Lufthansa's increase in the number of flights to Munich to 14 per week resulted in an increase of over 60% on this route. Last year, over 73 thousand passengers were handled on the flights to the capital of Bavaria. For the fourth year in a row, the number of passengers travelling during summer with charter flights increased. Nearly 55 thousand chose the holiday offer departing from Rzeszow, which together with other charter flights, gave a 25% increase in this segment. The year 2019 was also a record year in terms of the number of flights made by LOT Polish Airlines on Rzeszow-Warsaw route (over 215 thousand passengers in total). The Irish Ryanair remains the leader in regular connections from the Jasionka airport, which in 2019 handled almost 400 thousand passengers (approx. 190 thousand only on Rzeszow-London route). The total number of all operations at the airport in 2019, including school flights, was almost 19 thousand.

- We repeated last year's record, and even improved it a bit. In such difficult market conditions, it is a result that meets our expectations - says Adam Hamryszczak - board president of Rzeszow-Jasionka Airport. - The largest carriers operating at our airport were forced to limit the development of their network for various reasons. This negative trend was balanced by active cooperation with Lufthansa and leading Polish tour operators. In 2020, we want to continue these activities, while striving to launch new routes in each of the aviation market segments. This will allow us to strengthen our leadership position in the group of regional airports serving up to 1 million passengers.

An important event for the development of the airport in Jasionka was the opening of the Holiday Inn Express hotel (October), which belongs to the global IHG network. It is located on the opposite side to the passenger terminal. This modern facility offers over 100 rooms and provides high-quality catering services. In 2019, Rzeszow-Jasionka Airport also concluded strategic agreements with LOT AMS and the Polish Aviation Group regarding the construction of a hangar complex at the airport. In the future, the largest aircraft service center in Central and Eastern Europe will be built here.