News
Discover Tunisia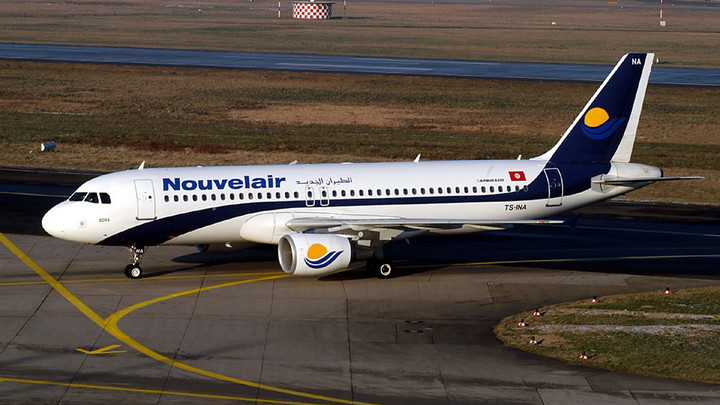 Tunisia may become a success of this year's holiday. On June 11th, the first passengers eager for the sunny beaches of Tunisia, will travel from Rzeszow Airport. Nouvelair's aircraft will take passengers to Monastir airport every Thursday.
Why Tunisia? Proximity, optimal climate, sandy beaches, blue sea, very attractive offer of hotel infrastructure, a variety of activities, rich history and culture - in other words everyone will find something for themselves - said Ahmed Meddeb - Director of the Ministry of Tourism of Tunisia.

On Thursday, January 30th, a promotional meeting was held in Rzeszow under the slogan "Discover Tunisia". The event prepared by Rzeszow-Jasionka Airport was a workshop. The meeting was co-organized by the Tunisian Tourism Authority, the consolidator of GTS Poland charter flights and Nouvelair airline. During table talks, representatives of the entire distribution chain of tourist packages could discuss about their experiences and get acquainted with the current leisure offer in Tunisia.

We are very happy that Polish tourists will be able to fly from Rzeszow directly to Tunisia this summer, we hope that route network will be constantly developed and also take into consideration Djerba Island - said A. Meddeb.

In May 2019, together with the tour operators: EXIM Tours, OASIS Tours, Prima Holiday, Sun & Fun Holidays, we took up the challenge - to launch the charter connection from Rzeszow to Tunisia again. Due to the support of Rzeszow Airport and our partner, the Nouvelair airline, we can celebrate our success today - said Fourat Haddad -
President of the Board
at GTS POLAND.
We have been cooperating with GTS Poland for many years. We are constantly developing the network of our connections in Poland and Europe. Following the strategy of route development in this part of Poland - we returned to Rzeszow -
added Nadia Ennakhla, representing the Novelair carrier.
Charter flights have become very important for our airport in recent years -
says Adam Hamryszczak -
President of the Board at
Rzeszow-Jasionka Airport. We do everything to make the offer more attractive, but we also want to mee the needs of our passengers. Therefore, we actively combine entities responsible for sales with those who offer such trips in order to prepare the best offer possible and reach the largest number of passengers with it. We want Tunisia to permanently appear in the charter network of Rzeszow airport - adds A.Hamryszczak.

In 2019, Rzeszow-Jasionka Airport served over 64 thousand passengers on charter flights, nearly 26 percent more than last year. Due to the new routes, the dynamics of growth in 2020 may reach up to 40 percent. In total, travelers planning to fly from the airport in Rzeszow this year, have 10 holiday destinations to choose from in 6 countries which are: Tirana in Albania, Burgas and Varna in Bulgaria, Zakynthos, Rhodes, Crete in Greece, Fuertaventura which is part of the Canary Islands archipelago, Monastir in Tunisia and Antalia and Bodrum in Turkey.
Browse reservation systems to book your offer - prices are very promotional.