At the airport
TERMINAL ENTRANCE
Both on parking site for the disabled as well as by the Terminal entrance there are designated points for the disabled, marked in orange, where you can call for assistance.
After arriving at the "Rzeszow-Jasionka" Airport please report to:
A meeting point situated at the parking site or by the Terminal entrance
(call for assistance using intercom)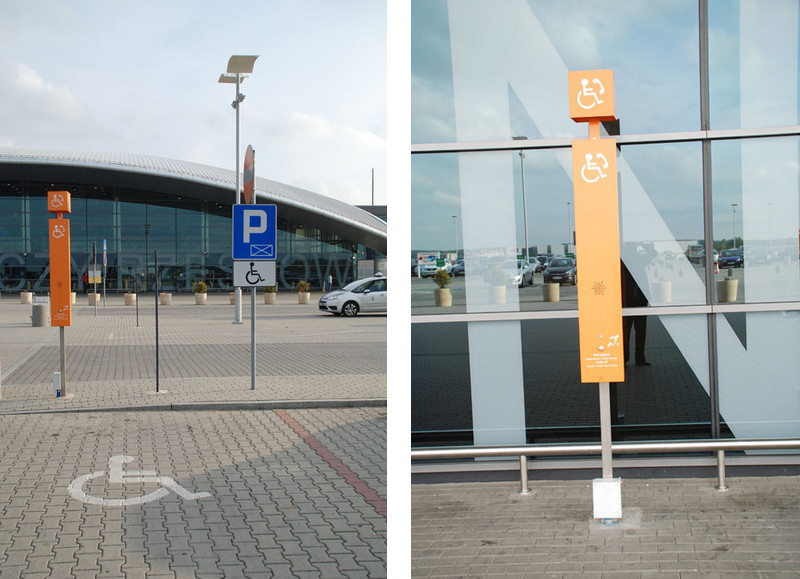 A check-in desk assigned to you flight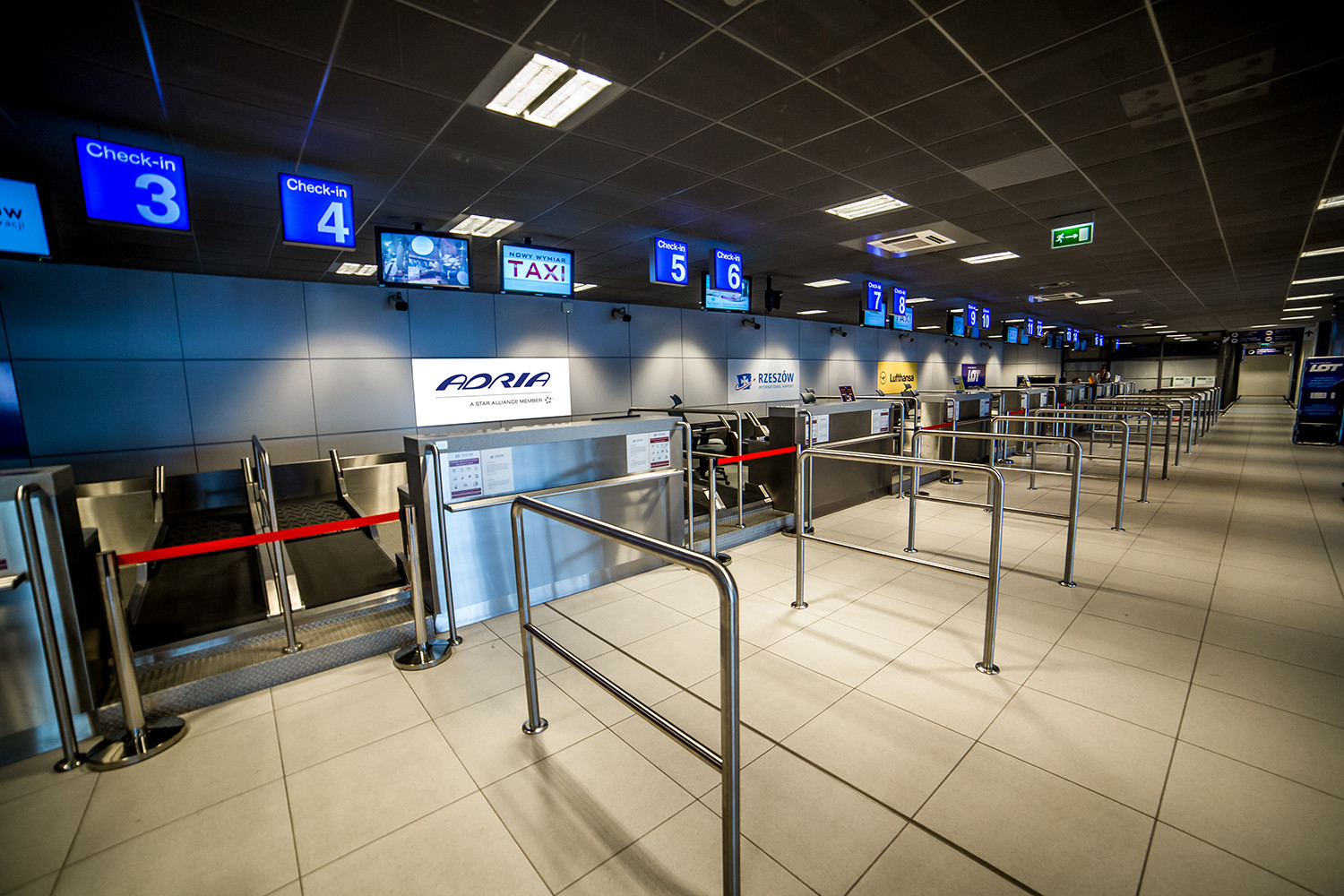 Within 10 minutes from the moment of your assistance notification a qualified personnel of "Rzeszow-Jasionka" Airport will be at your disposal (applies to passengers who reported the need for assistance min. 48 hours before the flight).